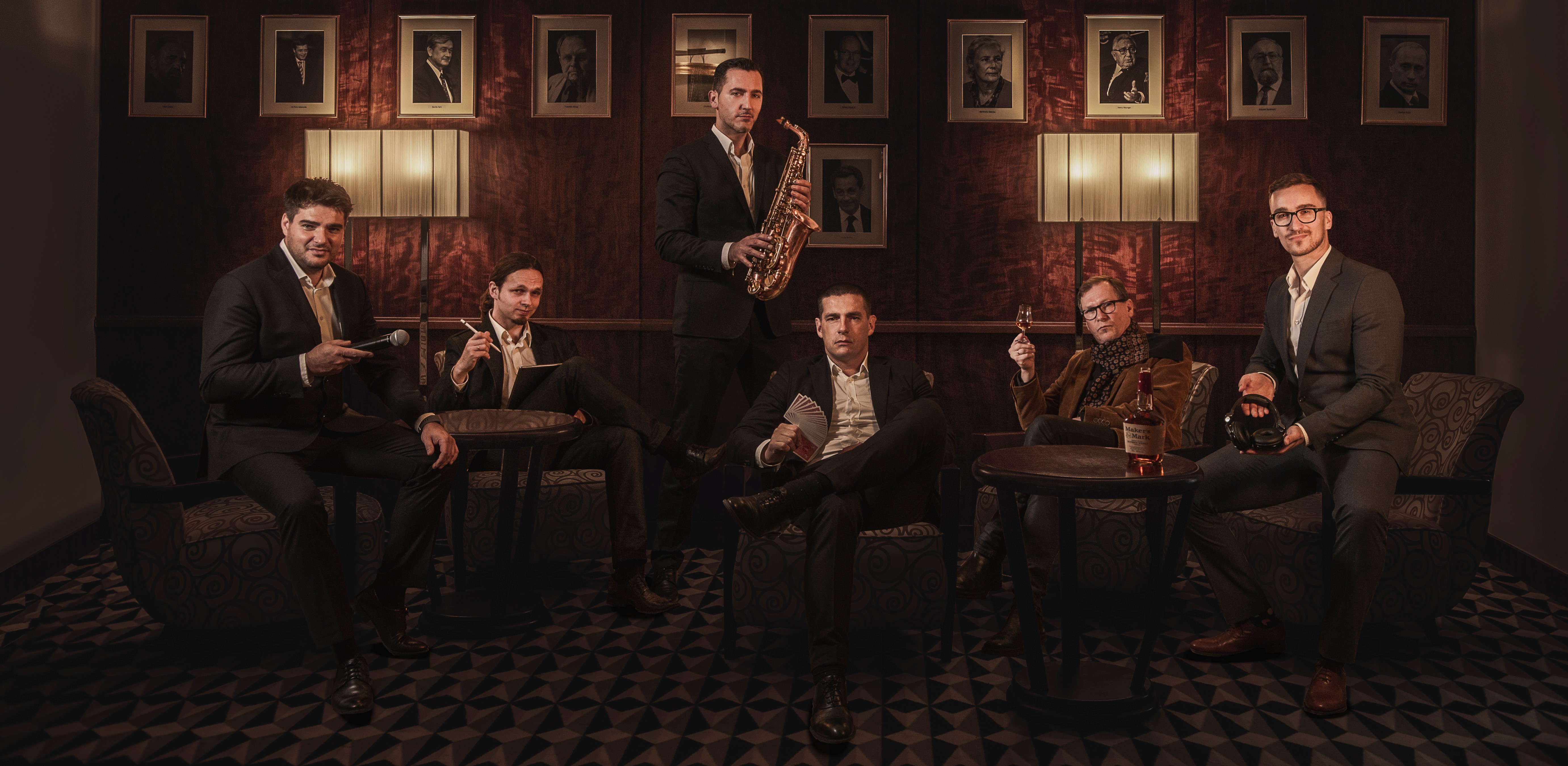 THE GENTLEMEN'S CLUB
The Gentlemen's Club is a joint forces team of non-accidental artists who combine their passion, experience and professionalism making a complementary event program.
The Gentlemen's Club is a complete event product. We will take care of the official part of the event as far as MC is concerned and brighten up a formal gala dinner with live sax and piano music. We will surely make you laugh using high-class magic, humor and digital caricature. You will cherish the tastes of the best whiskies in the world and finally, you will wear you shoes out on the dancefloor.
Carefully handpicked attractions, original vocal and instrumental arrangements, sleek suits and dozens of events together guarantee excellent entertainment for our guests and completely stress-free evening for the organizers of the event.
The Gentlemen's Club – Enjoy and live you best!
– We take care of the rest.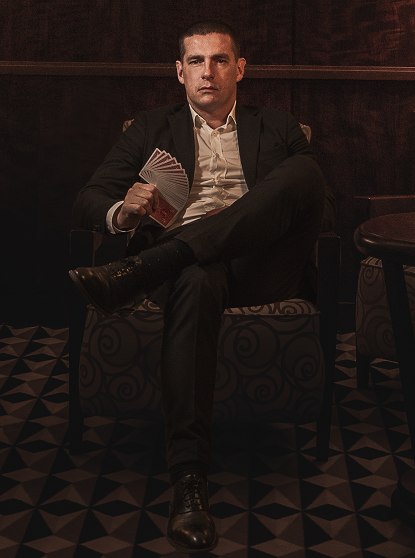 PAWEL
THE MOST SKILLFUL FINGERS OF THE ENTIRE GROUP
A SPLENDID MAGICIAN AN SHOWMAN.
GALLANT AND SELF-CONFIDENT. HE WILL DEFINITELY MAKE LAUGH AND ENTERTAIN EVEN THE MOST SKEPTIC GROUP.
ACCURATE COMEBACKS, DIRECTNESS AND SPECTACULAR MAGIC.
BARTOSZ
HE UNVEILS DEEPLY HIDDEN EMOTIONS
VOCALIST, COMPOSER AND SONG WRITER.
IMPECCABLE PIANIST.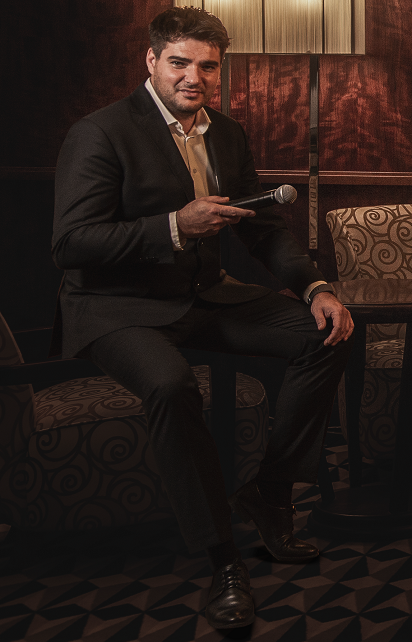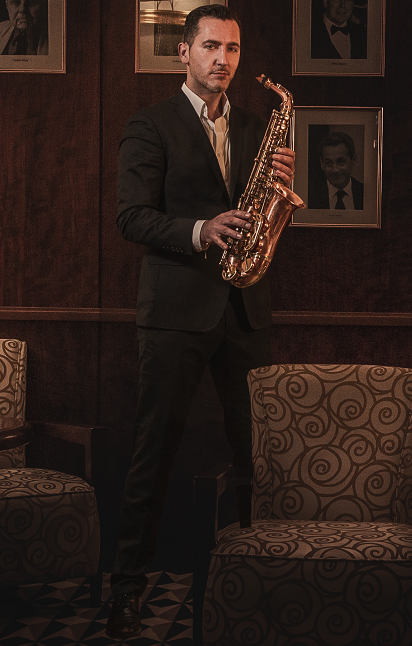 KRZYSZTOF
THE MOST POWERFUL LUNGS
ABSOLUTELY AMAZING IN HIS SAX ARRANGEMENTS.
HE WILL MAKE YOU HEAD FOR THE DANCE FLOOR AND CHARM THE WOMEN.
EMOTIONAL ORAZ CLUB TUNES? AT YOUR SERVICE.
MICHAL
MIXER AND WOMEN WHISPERER
DJ AND BEATBOXER YOU HAVE NEVER HEARD BEFORE.
CHARISMATIC AND PUMPED UP WITH GOOD ENERGY.
HE WILL LOOK RIGHT THRU THE GROUP AND GRIP THEM TO DANCE.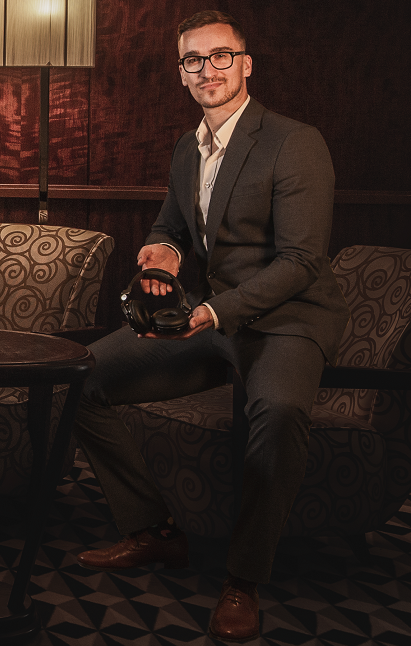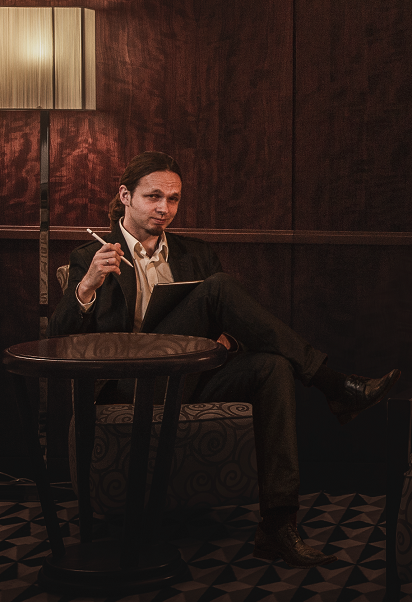 LUKASZ
HE KNOWS THE LATEST TECHNIQUES
PROFESSIONAL CARICATURIST.
HE WILL SKETCH YOU IN AN UNUSUAL WAY.
IT IS NOTHING YOU EXPECT.
YOU WILL PROUDLY WEAR YOUR PORTRAIT FOR THE REST OF THE NIGHT.
OLEK
MUSIC TO EVERYONE'S EARS

WILL HOST ANY EVENT.
HE'LL GREET THE GUESTS AND SPILL FUNNY COMMENTS WHEN NECESSARY.
BRIGHT AND SELF-CONFIDENT.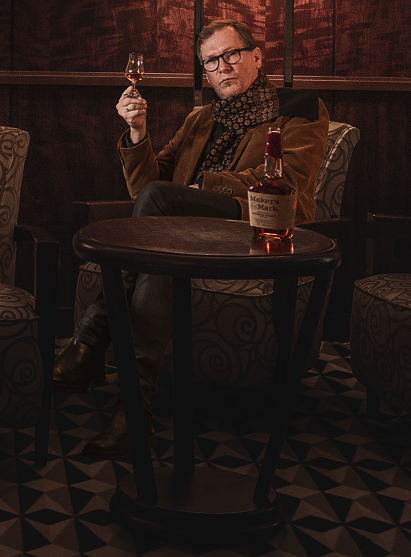 HUNGRY FOR ORIGINAL HUMOR AND ELEGANT DIRECTNESS? NO PROBLEM.
DO YOU WANT TO WITNESS INEXPLICABLE MAGIC OR AN EDGY, YET BALANCED STAND-UP SHOW? PIECE OF CAKE.
WISH TO ROCK TO ROMANTIC SAX OR COCKTAIL MUSIC OR SWEAT OFF A MAP OF AFRICA ON YOUR BACK TO THE RHYTHM OF THE BEST BEATS? NO SWEAT.
EAGER FOR MURMURING OR GUESSING THE JAZZ CLASSICS UNDER YOUR BREATH? IT'S A CHILD'S PLAY.
WHEN WAS THE LAST TIME YOU LOOKED IN THE MIRROR? AFTER SEEING YOU DIGITAL CARICATURE YOU WILL IMMEDIATELY MAINTAIN A HEALTHY DISTANCE FROM YOURSELF AND EVERYTHING AROUND.
CONFIDENT IN YOUR OWN SMELL AND TASTE WHEN IT COMES TO WHISKY? WE'LL SEE ABOUT THAT.
THE GENTLEMEN'S CLUB – A CLASSY EVENING GUARANTEED
Pawel Kluz
☎ +48 503 053 244
📧 pawel@pawelkluz.com